We utilized targeted email marketing and social media to draw consumers to an initial countdown landing page inviting them to a "secret" launch party. And on November 7th, 2019, Vogue.com exclusively announced the Serena Williams Jewelry website was live, with an official IGTV launch party the next day.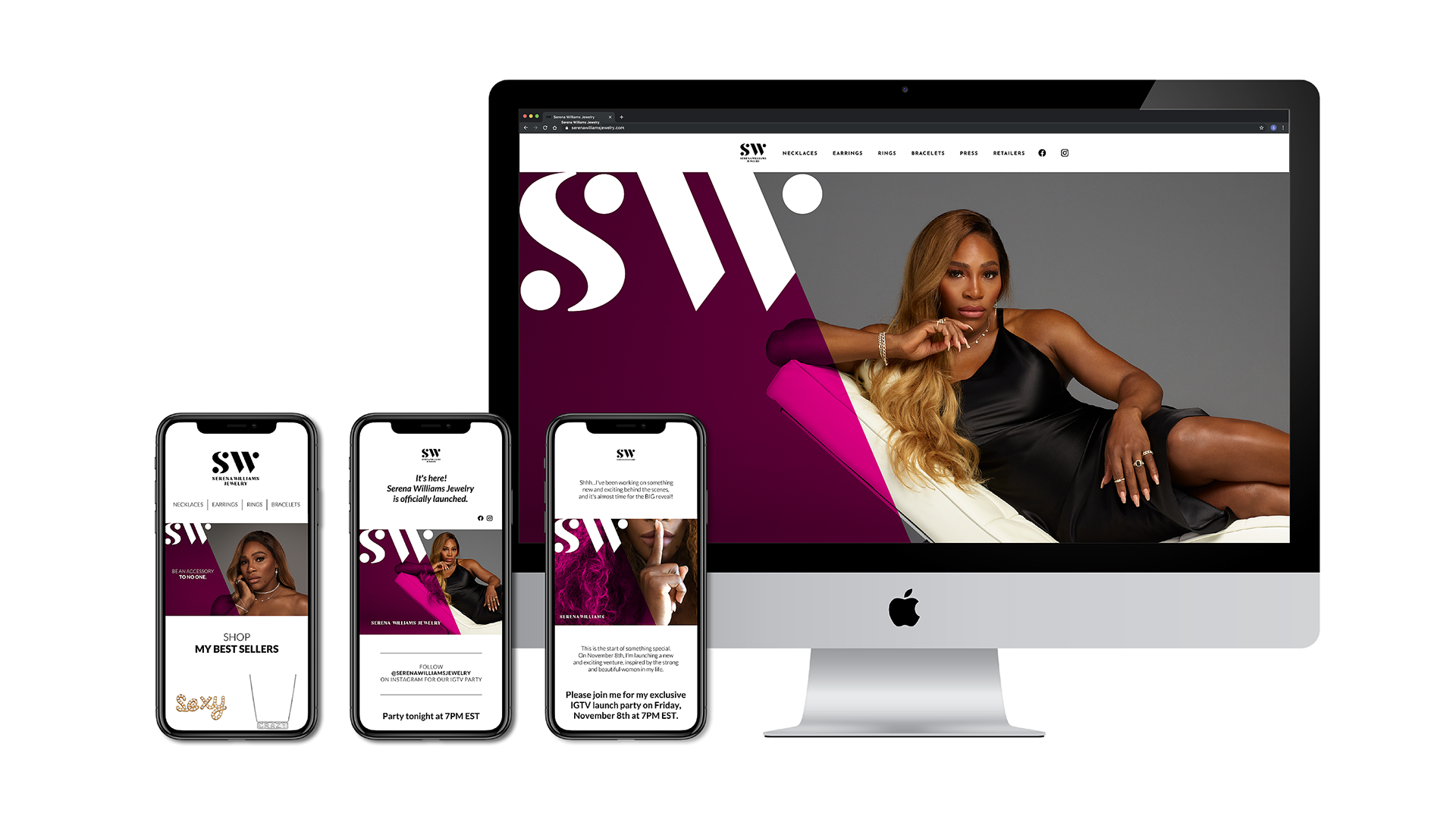 WEB PAGE DESIGNS FOR E-COMMERCE SITE
We created a comprehensive campaign that captures the attitude Serena represents to millions of women of all ages and demographics.  The campaign showcases the romantic, sexy side of Serena using beautiful fashion imagery of the global icon, juxtaposed to strong messages of empowerment.